By Luke Miller,
This young teen has helped prevent the suicide of 6 people with this simple gesture.
Local police have said that 18 year old Paige Hunter has prevented the death of 6 people who wanted to commit suicide on Sunderland's Wearmouth Bridge. Paige attached simple uplifting messages to the bridge which is known as a suicide hotspot.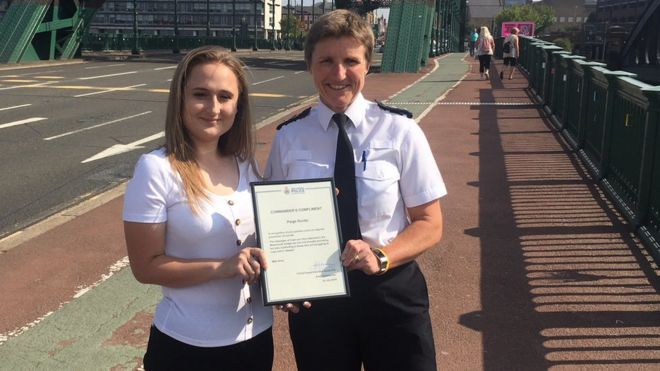 NORTHUMBRIA POLICE
One note says: "Even though things are difficult, your life matters; you're a shining light in a dark world, so just hold on." and another says "You have the power to say- this is not how I end my story"
One anonymous person sent a message to Northumbria Police saying "At 6PM I went down to the bridge with every intention of ending my life" They then explained how they saw "at least 40" bright notes and continued "As I was about to climb over I stopped at a sign that said 'be strong because things will get better, it may be stormy now, but it never rains forever' if it had not been for Paige I would have been at the bottom of the river and my family would have been broken".
Sarah Pitt of Northumbria Police said it was an "innovative way to reach out to those in a dark place" and that "Paige has shown an incredible understanding of vulnerable people in need of support.